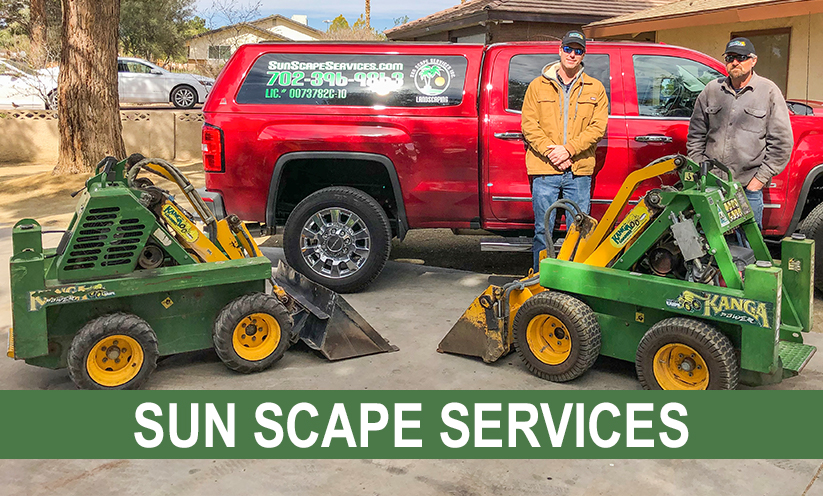 "The Kanga was our first huge advantage over our landscaping competition" – Sun Scape Services
After having lived and worked in Connecticut for several years where David from Sun Scape Services was initially getting involved in cutting greens at a golf course, him and his wife Tammy moved back to Utah. They started a small business mowing lawns. We wanted to find out a little more about their Kanga Loader journey to landscaping.
When did you purchase your first Kanga Loader?
"We ran our lawn mowing business "Green Care" for about 10 years before seeing our first Kanga Loader. We purchased the unit in 2001 shortly after the demonstration of it. I had never seen a machine so well built in its simplicity for what it was.", David says.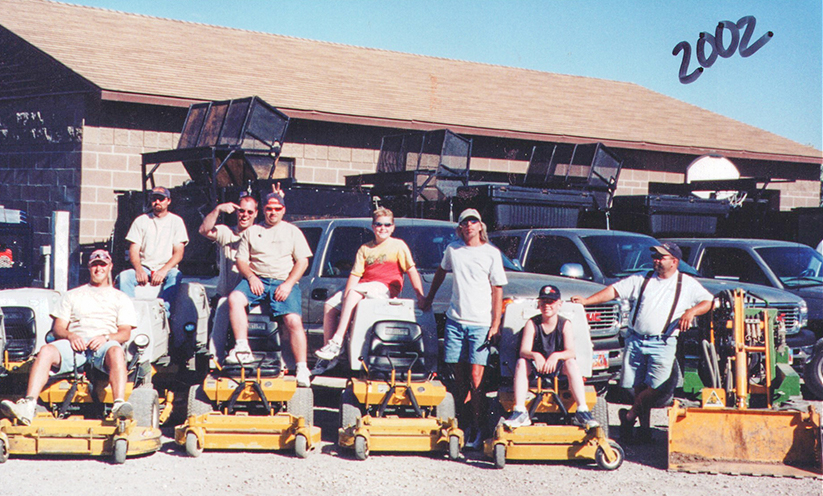 Why did you decide to purchase a Kanga compact loader?
"The reason why we purchased the Kanga Loader initially, was because we had bought a 1¼ acre property. It was filled with trash rock, soil and debris over many years. This was a perfect machine to fit our needs, getting into areas where bigger machines would not get to. I cut my teeth running this machine on this property doing all sorts of things including cleaning out the floors of a horse bar. I soon learned the value of being able to just step off the machine very quickly and back on to operate, saving me a lot of time.
A few years later we moved to Las Vegas and started another maintenance service, but this time we started to branch out into landscaping more and more to keep up with the market demand. Our Kanga Loader was our first huge advantage over our competition in this tough Las Vegas market.
We have worked the machine long and hard, servicing it regularly and keeping up on repairs. Then we searched for another Kanga Loader some years ago and were lucky in finding a used one that a company no longer needed. We purchased the machine and both machines still make us money and keep work moral higher even all these years later. I am so excited that Kanga Loaders is now also established in the US!"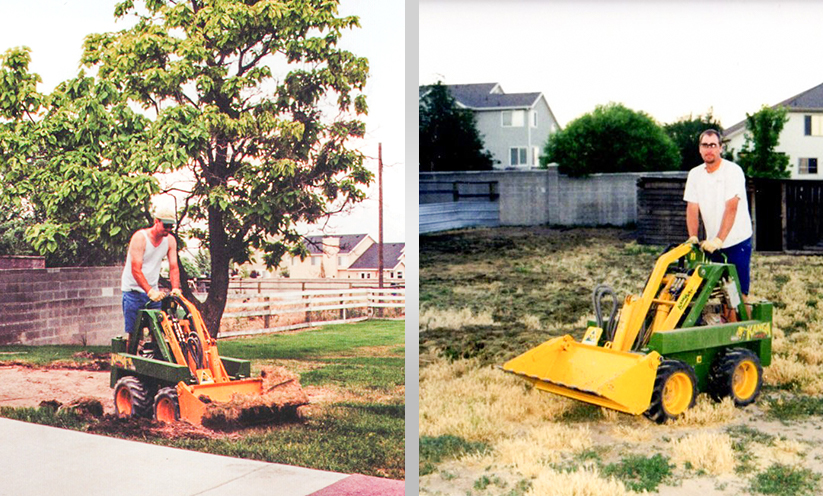 What kind of landscaping work do you carry out with your Kanga mini loaders and what attachments do you own?
"In general, we use our Kanga mini loaders to load wheelbarrows and trailers, for mixing soils in back yards, moving materials and plants and even spray tanks for weeds.
In terms of landscaping attachments for our compact loaders, we started with the 4in1 bucket. Which would have to be my personal favorite. I couldn't do without it! It increases the dumping height and can pick up and pull things out of the ground that would otherwise be a real challenge.
We also have a trencher, our second favorite attachment, perfect for larger trenching needs. We also have a ground drill – if you are putting in fencing with post holes it makes this job a breeze."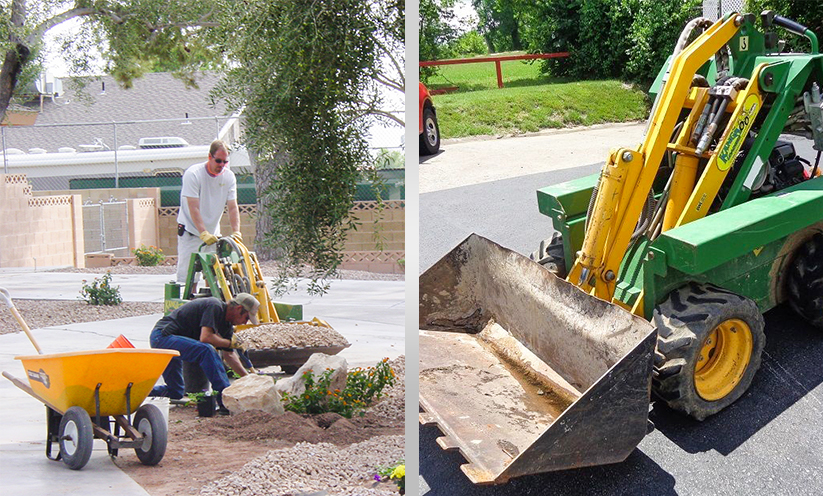 What do you like most about your Kanga?
"The ease of use getting on and off the machine, as it is much safer. It is so easy to get workers up and functioning on this machine and the longevity is critical."
What is your advice for people who want to get involved in the landscaping industry?
"I would say research all the options, there is only ONE Kanga Loader – it is simple, easy to operate and will last and perform for many, many years. It is a tough build and does not have a lot of unnecessary bulk, it is just a plain work horse that doesn't complain.
It helps workers in landscaping to have a much better attitude on tasks that would otherwise be hard on a human body. We hope our story inspires anyone who is in the market to consider Kanga Loaders." – David from Sun Scape Services
Check out our range of Kanga compact loaders and contact us today.
Do you own and operate a Kanga for your business as well? Tell us your story! Send an e-mail to marketing@kangaloader.com, contact Martin O'Grady at +1 563 213 6426 or click here.