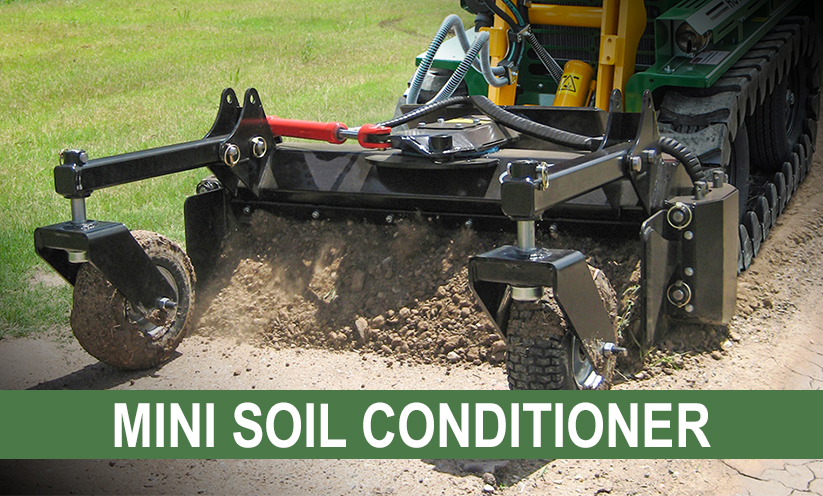 Soil Conditioner Attachment for Mini Loaders
Do you need a powerful and reliable landscaping tool for your compact loader? The Kanga Soil Conditioner is a fully hydraulic attachment for mini loaders, which is used for grading, levelling, raking and removing debris, pulverizing and preparing the ground for new seedbed or turf.
It is also used for de-thatching or removing old lawns and weeds – all in one tool.
Suited for compact utility loaders and small skid steer loaders it is ideal for golf courses, wineries, paving, and a great landscaping rake tool for contractors.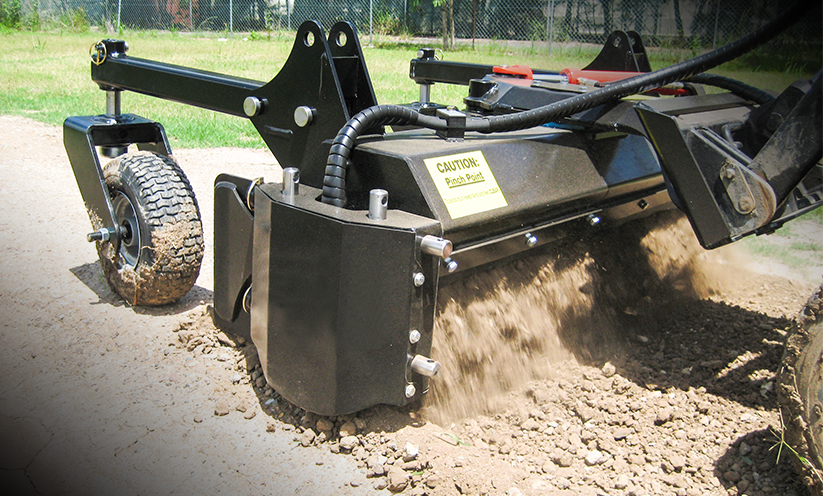 It features a fully hydraulic 48-inch-wide bi-directional drum to work soil in both directions. For ease of use on different surfaces, the angle of the Mini Soil Conditioner can be changed to 25 degrees in either direction and spoil plates can be removed for windrowing.
Its innovative design with foldable legs and removable jockey wheels makes this power rake attachment very easy to transport and store.
Click here for more specs or give us a call to receive a quote on 833 33 KANGA!
Want to see the attachment in action? Check out this video.