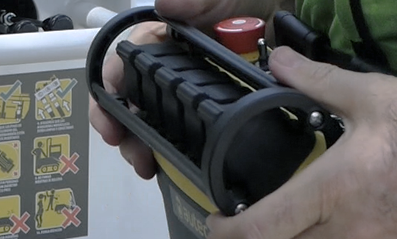 REMOTE CONTROL WITH MANUAL OVERRIDE
Frequency hopping spread spectrum radios with automatic frequency management - Maintains radio link, even if interference occurs. Certified to PLe150 13849-1, the transmitter is ergonomically friendly, compact, and its robust fiberglass nylon housing is sealed to IP65. The receiver is fully electronic, with no moving parts. Work in both remote or manual mode.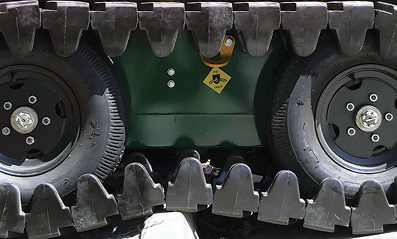 TRAVERSE OVER UNDULATING GROUND
Crawl over gutters and uneven terrain with confidence. Unlike other brands with fixed under-carriage track systems, Kanga's stable wrap-around tracked system will not pivot whilst traversing over undulating ground.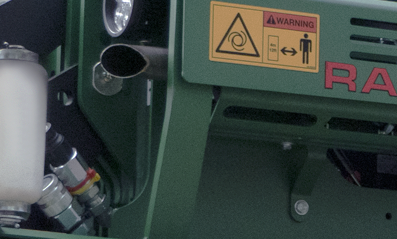 FULL-FLOW AUXILIARY HYDRAULICS
Full-flow auxiliary hydraulics with independent spool and cylinder valving. This enables operators to connect hydraulic attachments with extra features; such as brooms with power angle functions.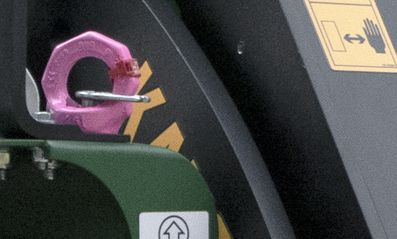 CERTIFIED LIFTING POINTS
Kanga's remote loaders include four certified lifting points, which allow the machines to be lifted into hard-to-reach areas and/or confined spaces.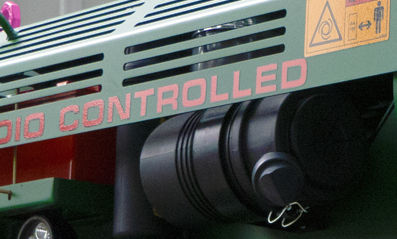 5" DONALDSON PRE-AIR CLEANER FILTER
Kanga's Diesel compact mini loaders feature a Donaldson pre-air cleaner  filter with full-view plastic bowl, which catches dust before it reaches the engine - A best practice for the industry.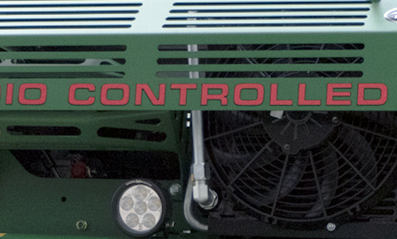 VENTED HOOD / TWIN HYDRAULIC COOLING FANS
The hood assemble includes two removable panels to allow additional engine bay ventilation when working in extreme heat situations. Two cooling fans allow the Kanga remote compact mini loader to work in confined spaces with higher temperatures. The fans also maintain the hydraulic oil temperature for optimum loader performance.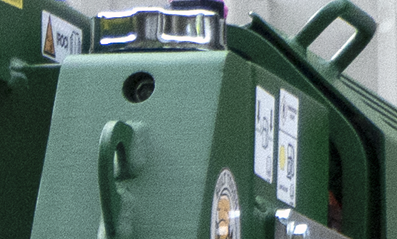 RUPTURE-RESISTANT FUEL TANKS
Twin heavy gauge steel fuel tanks, which allow many hours of operation. You can work the entire day without the hassle of refueling.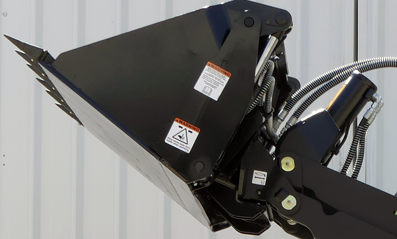 SELF-LEVELLING BUCKET
Safer, faster, and easier to operate, as the loader arms can be raised and lowered without the danger of load spillage. Experience superior control when lifting or filling the bucket to its maximum capacity.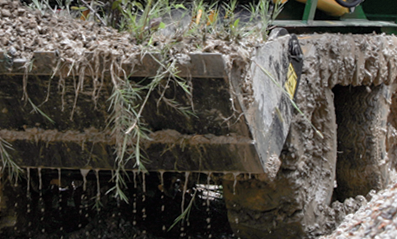 GROUND CLEARANCE & LOW CENTER OF GRAVITY
When the loader arms are lowered to rest on the frame, the bucket can be rolled back to carry a full load, and still maintain ground clearance and a lower center of gravity. This can also allow for greater angles of approach and departure.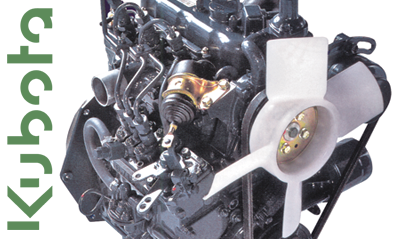 ENGINE PROTECTION AUTOMATIC SHUTDOWN
The Kanga remote mini loader can detect low oil level, and excessive heat. It will automatically shut down to protect the engine.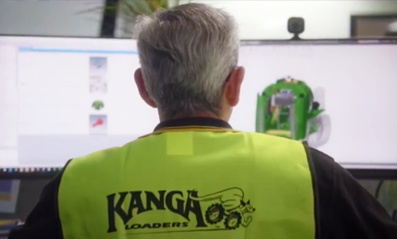 UNMATCHED QUALITY
Each Kanga is designed and manufactured for durability, reliability, productivity, less environmental impact, and most importantly - a long life! With over 40 years of manufacturing and testing mini loaders, we know what our customers are looking for which is why we don't use any plastic panels or gas tanks.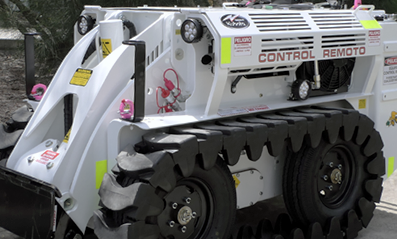 OPTIONAL EXTRAS
Case drain kit
Trenching valve
Color customization