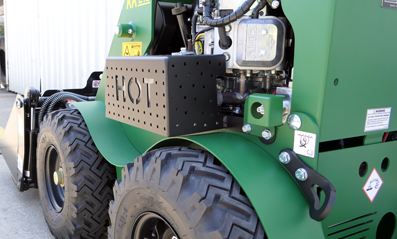 NARROW ACCESS
With an overall width of 30.2in (wheeled) / 32.3in (tracked), you can access the worksite through side gates and standard doorways.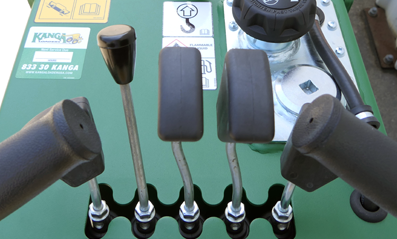 SOFT-TOUCH CONTROLS
Designed by Kanga, our mini loader soft-touch controls are the softest, and most ergonomic control system in the market.
Superior operator ergonomics – Raised controls to reduce operator reach and fatigue
Superior safety – Most responsive, stable, and controlled steering
Two-hand operation for fast proficiency
Hydraulic design – Allows for minimal training to get the operator to maximum efficiency, and operate attachments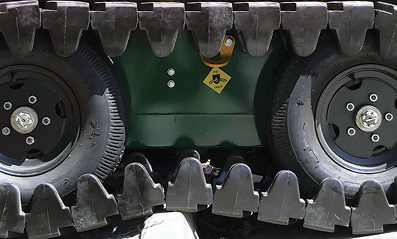 TRAVERSE OVER UNDULATING GROUND
Crawl over gutters and uneven terrain with confidence. Unlike other brands with fixed under-carriage track systems, Kanga's stable wrap-around tracked system will not pivot whilst traversing over undulating ground.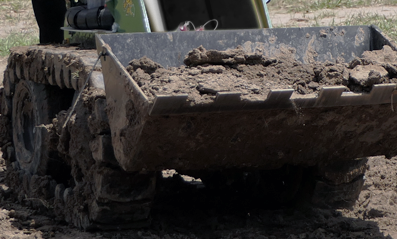 GROUND CLEARANCE & LOW CENTER OF GRAVITY
When the loader arms are lowered to rest on the frame, the bucket can be rolled back to carry a full load, and still maintain ground clearance and a lower center of gravity.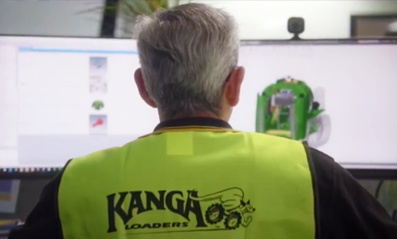 UNMATCHED QUALITY
Each Kanga is designed and manufactured for durability, reliability, productivity, less environmental impact, and most importantly - a long life! With over 40 years of manufacturing and testing mini loaders, we know what our customers are looking for which is why we don't use any plastic panels or gas tanks.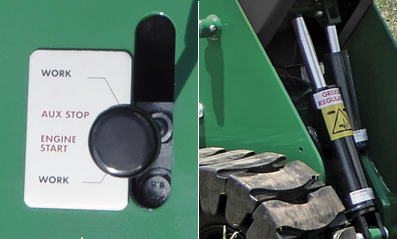 SAFETY RELIEF VALVE & AUXILIARY CUT-OUT
Power to the attachment is cut when the controls are released, ensuring maximum safety for the operator. The lift circuit is set at 1500psi to protect the operator from overloading the machine.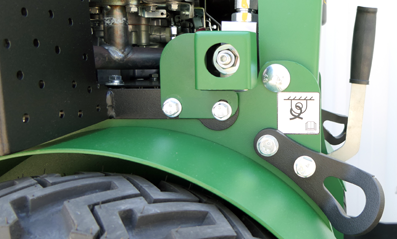 OPTIONAL EXTRAS
Health & safety - LED headlights, horn, flashing amber beacon light, handbrake, emergency stop button
Oil cooler
Back protection bars
Battery isolator switch
Color customization