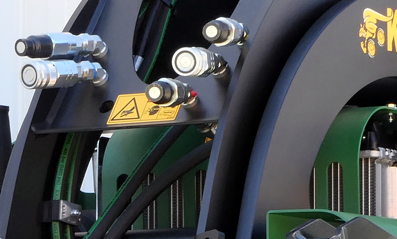 FULL-FLOW AUXILIARY HYDRAULICS
Full-flow auxiliary hydraulics with independent spool and cylinder valving. This enables operators to connect hydraulic attachments with extra features; such as brooms with power angle functions. Designed to give you the leading edge, we offer custom-built industry-specific packages to suit your individual needs.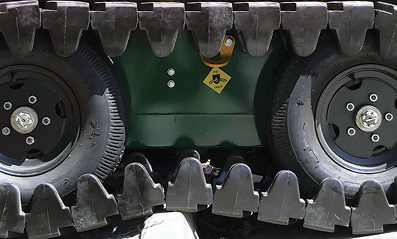 TRAVERSE OVER UNDULATING GROUND
Crawl over gutters and uneven terrain with confidence. Unlike other brands with fixed under-carriage track systems, Kanga's stable wrap-around tracked system will not pivot whilst traversing over undulating ground.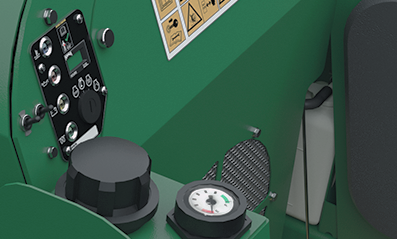 TWO SPEEDS
Kanga's 8 series tracked compact mini loader feature a high torque low speed of 3.5m/h for working, and a transport mode high speed setting of 5.8m/h.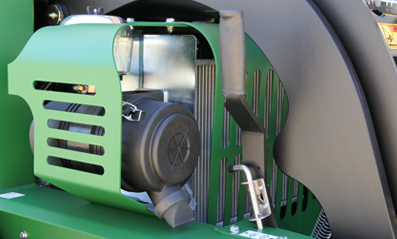 5" DONALDSON PRE-AIR CLEANER FILTER
Kanga's Diesel compact mini loaders feature a Donaldson pre-air cleaner  filter with full-view plastic bowl, which catches dust before it reaches the engine - A best practice for the industry.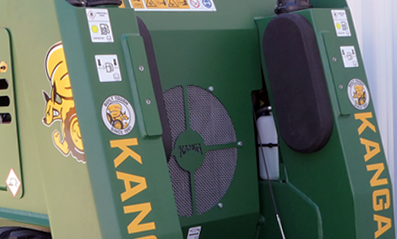 LARGE OPERATOR SAFETY CELL
A large operator platform allows for a wider stance, improved safety, and reduced fatigue. A safety cell ensures the operator is enclosed within the operating platform, with side bump protection to provide additional support on rough terrain.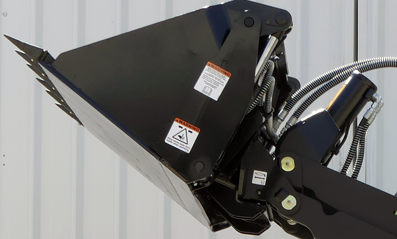 SELF-LEVELLING BUCKET
Safer, faster, and easier to operate, as the loader arms can be raised and lowered without the danger of load spillage. Experience superior control when lifting or filling the bucket to its maximum capacity.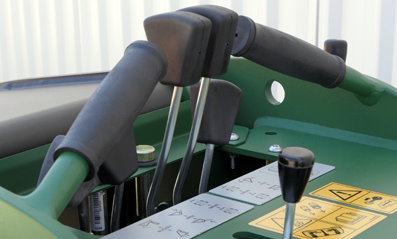 SOFT-TOUCH CONTROLS
Designed by Kanga, our mini loader soft-touch controls are the softest, and most ergonomic control system in the market.
Superior operator ergonomics – Raised controls to reduce operator reach and fatigue
Superior safety – Most responsive, stable, and controlled steering
Two-hand operation for fast proficiency
Hydraulic design – Allows for minimal training to get the operator to maximum efficiency, and operate attachments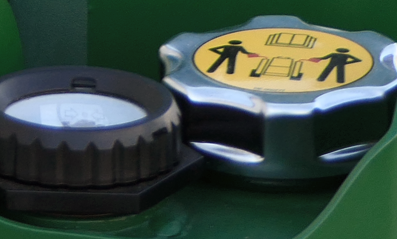 RUPTURE-RESISTANT FUEL TANKS
Twin long-range heavy gauge steel fuel tanks, which allow many hours of operation. You can work the entire day without the hassle of refueling.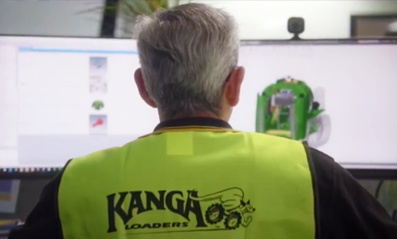 UNMATCHED QUALITY
Each Kanga is designed and manufactured for durability, reliability, productivity, less environmental impact, and most importantly - a long life! With over 40 years of manufacturing and testing mini loaders, we know what our customers are looking for which is why we don't use any plastic panels or gas tanks.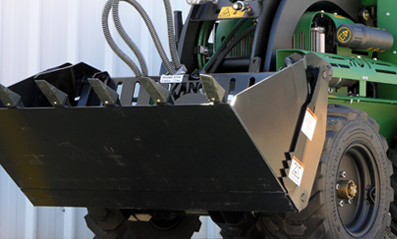 GROUND CLEARANCE & LOW CENTER OF GRAVITY
When the loader arms are lowered to rest on the frame, the bucket can be rolled back to carry a full load, and still maintain ground clearance and a lower center of gravity. This can also allow for greater angles of approach and departure.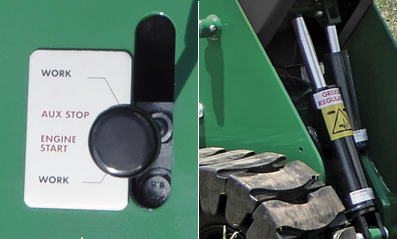 SAFETY RELIEF VALVE & AUXILIARY CUT-OUT
The lift circuit is set at 2400psi to protect the operator from overloading the machine. As a standard safety feature, the loader's hydraulic flow to the attachment neutralizes when no operator is present on the operator platform.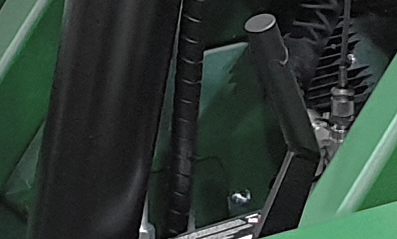 OPTIONAL EXTRAS
Health & safety - Horn, rear stop light, emergency stop button
Battery isolator switch, motion alarm
Case drain kit
Trenching valve
Rear dig legs
Color customization