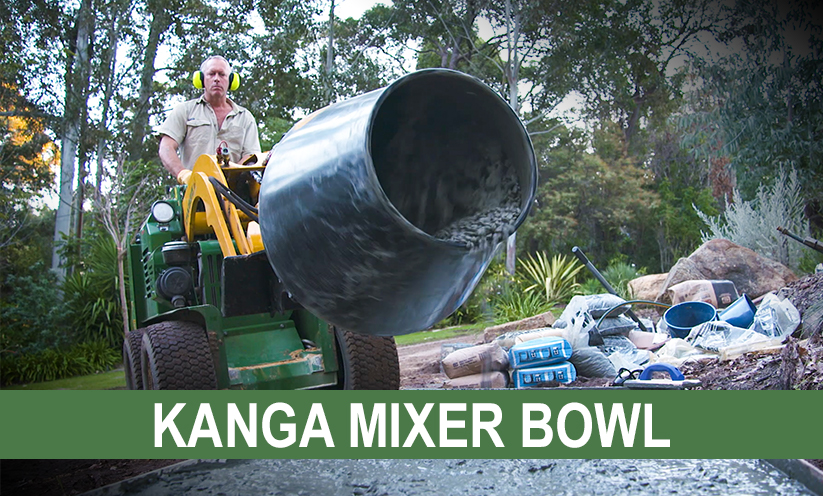 The Kanga Cement Mixer Attachment: From Augering to Mixing in minutes
Installing a new fence or refitting fence posts? With the Cement Mixer Attachment from Kanga Loaders no more hauling materials or concrete to the job will be necessary. Don't buy or rent a dedicated cement mixer when you can turn your Kanga Compact Loader into a mobile concrete mixer!
The Kanga Cement Mixer Bowl attachment is a practical tool for the farm, building site or general maintenance. It is used to combine material to a smooth and homogeneous mass, perfect for pouring. Whether you need to mix cement, post fix, fertilizer or mulch with your compact utility loader. Clearly, it is ideal for easy lifting and placing concrete over low walls or into post holes.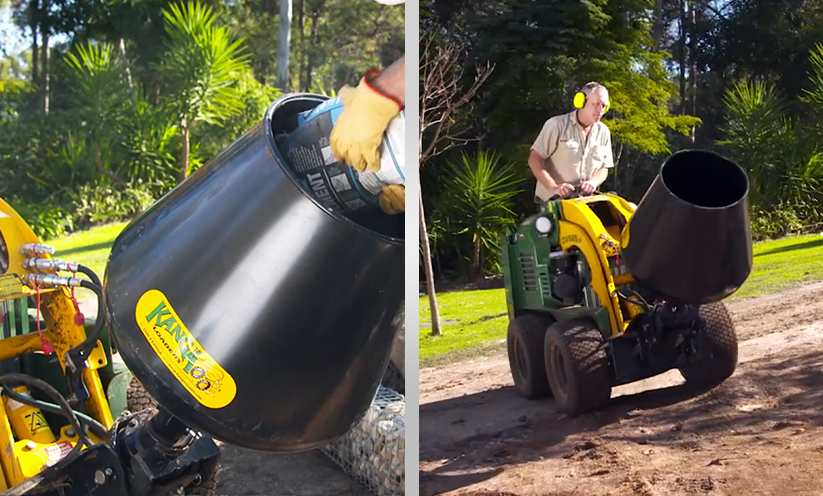 Kanga Cement Mixer Attachment
It's popular thanks to its ease of connection to your Kanga Power Head Attachment – with the Kanga Concrete Mixer Bowl, you can change from drilling to mixing in under 2 minutes. To do so, simply pin the cradle into your existing auger frame and add the mixer bowl.
Giving you a max struck capacity of 2.5-4 Cu ft. / 70-115 litres, depending on your model loader, the Kanga mixer bowl adds real value to your fleet – saving you time and money.
Check out this video of it in action.
Got questions or want to receive a quote? Contact us here.